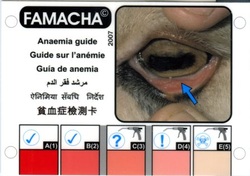 We have been so fortunate this year here in North Carolina. The weather, for ONCE, has been relatively kind to our animals and to us. Granted, it wasn't hot enough for my tomatoes to do much (and don't even get me started on my failed crop of green beans) but the mild temperatures has made it easier on the health of our goats, rabbits, chickens, and turkeys. The rain has been fallen in reasonable amounts to keep the pastures green but not create superfluous mud puddles - which means that our goat's hooves have been in excellent shape this year (especially when compared to last year's problems that resulted in chasing goats around to soak hooves in Koppertox). And so now, here we are in the month of August with the temperature averaging at about 85 degrees in the afternoon. Will is warm up to the triple digits we were expecting, maybe? But, the reality is that we are probably going to slide quickly into a cool fall and with that we start to prepare for those other issues with weather that can complicate goat health.
So here is my proclamation - I'm a WORM-A-PHOBE. I don't like them in my goats, I do not like them in my chickens, I do not like them in my rabbits, dogs, or cats. I do not like them Sam-I-AM! Coming to understand effective worm management sort of reminds me of obtaining my graduate degree. I like learning about worms, antihelminthics, FECRT, BSCI, assays, etc just about as much as I enjoyed nearly failing bio-statistics (read as NOT enjoyable for me). However, I have come to realize that ignorance, in this case, is not bliss. In this case, when it comes to our goats, ignorance can be deadly. Over- or under-use of worming medications can create more problems, long term, for both the health of a herd AND for the efficacy of the worming medication. I'm not going to get too much on the soap box here - that's not my goal. My goal is to invite new goat farmers to gain new information that may help them feel more empowered and less frustrated. So, thanks to my friend and extremely knowledgeable goat mentor, Ken Brown, DVM - I'm posting a very helpful, scientific data link (done for those like me who do not want to learn a new scientific language) that will help walk my fellow goat friends through the various ways of understanding and controlling those little worm buggers.
American Consortium for small ruminant parasite control
Many great articles and free powerpoint slide shows to help get the basics.
http://www.acsrpc.org/index.html
By the way - I mentioned my friend, Ken Brown, DVM. I'd just like to take a short paragraph to tell you about this incredible advocate for goat health. Ken Brown went back to college to become a veterinarian later in life. He served our country prior to becoming a veterinarian and now, serves the needs of many of my favorite types of quadrupeds! Dr. Brown's mission is to continue the development a mobile practice that serves the needs of the rural areas in Florida. He has formed a non-profit organization to do so, but is in need of support. So, many may wonder - why support someone in another state who may never actually lay hands on my animals? It's a good question. The answer is - because Dr. Brown is an active resource on Facebook and he welcomes calls and texts from those, like myself, that have sometimes found ourselves without an ally in an emergency situation. Dr. Brown has helped me, by phone, save 2 of my goats who developed sudden fevers and lethargy. I am his biggest fan.
So...the point of this paragraph - Dr. Brown has set up a "GOFUNDME" campaign. Even if you can contribute $5.00 to his mission, please PLEASE do so? Thank you!
So... Help a vet help animals. And goats.
http://www.gofundme.com/awrn7w