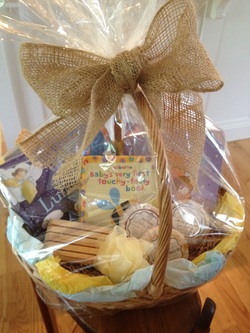 First - THANK YOU to anyone and everyone who has purchased our soaps. We have received such incredible feedback and simply put, it just keeps me wanting to make more soaps! This past month we rolled out a number of new products including our beer soaps, our lip balms, and our body butters. FUN! See our FLG Bath & Body Products website to see all of the soaps off the curing wrap and ready for purchase!
The holiday season is coming up and we are in GIFT BASKET mode! Let us know if you'd like us to come up with something special for your loved ones! I have some great ideas and I promise I will post them here as they come to fruition!
We are in breeding mode! We hope to welcome in LOTS of babies in the spring. Our vet, Dr. Jennifer Hull, was here last week doing our annual herd testing for CAE. We live in a Johne's & Brucellosis free state, and we have never seen any CL here at FLG. We look forward to hearing our results but in the meantime we did get the great news that TUDOR ROSE will be a MOMMA. She and Mortimer were bred last month, which makes her due to deliver (hopefully ONLY girls) in February. We are so excited!
Thanks for reading and keep checking back with us! I keep getting an itch to add ALPACAS to the farm...hmmmmm