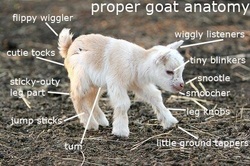 Blog attempt #1: The idea of a blog has always appealed to me. Kind of a public diary I suppose. It's a bit daunting to put ones thoughts, successes, and inevetible failures where others can read them. However, part of this incredible experience of "becoming a farm" has been through the ups and many downs of learning by doing. If I can share that and help one person, I'll feel like this blog might be worthwhile. That's assuming that maybe one person will actually take the time to read it! HA!

So, rather than try to catch up on all that we've done in the past year...I'll just start from today and maybe weave in the past 12 months over time. I'll be quite candid...today sucked. The second day of spring and it was rather uhhhh..."brisk". Wind gusts almost knocking the chickens over and temps that never got above 36 degrees. I will proclaim here, as a key foundational truth....I HATE wind. The tarps we have over the rabbit hutches have been cheesegrated by the winds this winter. They will all need to be replaced or something more permanent will need to be constructed. I am hopeful that the three layers of blankets and tarps will keep the new (7 total) bunny babies from freezing. I'm tired of losing new bunnies to either the cold or new mothers, or both!

Our vet came today and gave Danica her CD&T and BoSe injections as we are one month out from her kidding. I am SO excited and nervous at the same time. I'm certain we are going to see triplets. We have ordered three girls...I hope mother nature doesn't mess up our order!

I cleaned and carved the most recent batch of goat milk soap. It smells amazing and the lime verbena scent fills our living room. The coconut fragrance is almost too subtle but still yum! They will be ready to sell in about 4 weeks! Hopefully by then I'll have some sort of logo/labeling figured out. I'm having a creative lag on that for some reason.

Ok, I could ramble on forever but I have papers to grade and for a first blog...this should cover it. :) TAH!